Via Meadia
Walter Russell Mead & Staff
markets
The share of people who benefit from the stock market should be widening, not contracting.
Market Failure
The EU's ailing Emissions Trading System is looking more useless than ever before.
Settled Science
Our worst-case climate scenarios are relying on outdated, incorrect coal data.
Risky Business
The Long March toward a Chinese meltdown continues.
Make NATO Great Again
Is this the Trump effect?
Terror in the Philippines
The Philippine president cut short his Russia trip to deal with a terrorist outbreak at home.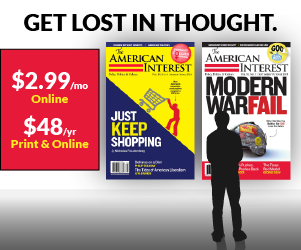 cost cost cost
A state-run insurance system would cost more than California spends on all other public services—education, police, pensions, and more—combined.
Department of Can-Kicking
So much for a breakthrough.
NATO Without America?
Europe in the Age of Trump
Like democracy, our European allies are our worst option except for all the others. The Europeans need us, and we need them—let's not call the whole thing off.
Image Placeholder
The Doctor Is In
Image Placeholder
Make China Great Again
Image Placeholder
Russia & the West
Image Placeholder
States Under Stress
Image Placeholder
No Puppet
Image Placeholder
Retroview
May/June 2017
March/April 2017
January/February 2017
The Sinews of Peace
by Eliot A. Cohen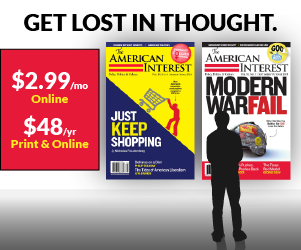 The AI Podcast
With Richard Aldous