Via Meadia
Walter Russell Mead & Staff
Kleptocracy Watch
International and global governance organizations are prime targets for kleptocracy and graft.
Power Politics
The last remaining opponent to additional Russia sanctions: Europe.
Crude Economics
Moscow wants Libya and Nigeria to share the burden.
It Begins
Will his parliamentary majority, made up of neophyte legislators, stand by him?
Duda Blinks
Is this a tactical feint, or a principled objection to the laws passed by the legislature?
Fault Lines
The situation in Cyprus has lately tracked closely with Turkey's attitude to the West. As relations deteriorate, watch things get uglier.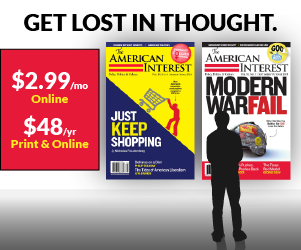 right-wing PC
As a minority, and a minority that historically has often been unpopular, Jews have a structural interest in the protection of minority rights.
Euromacht: Brussels über Alles?
EU and What Army?
Visions of a pan-EU army beguile European leaders in the age of Trump and Brexit. Whether they can manage to create it is another matter.
Image Placeholder
We're Not Going to Take It
Image Placeholder
The Year of Ella
Image Placeholder
The G-20 in Hamburg
Image Placeholder
Democracy in South Africa
Image Placeholder
The Peace Process
Image Placeholder
After Putin
July/August 2017
May/June 2017
March/April 2017
The AI Podcast
With Richard Aldous